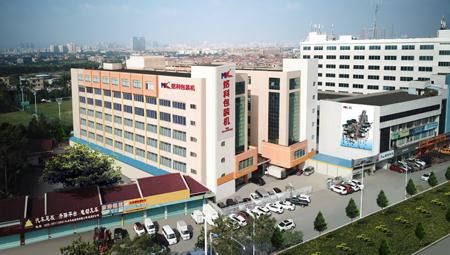 Packaging has always been a vital part of production as it helps protect your products and ultimately attract customers to purchase them. Here at Guangzhou Mingke Packaging Machine Co., we focus on designing and manufacturing packaging equipment to help customers package their products quickly and efficiently to satisfy their needs. Founded in 2004, Mingke now has an annual output of 600-1000 sets of packaging machines each year. We offer a huge selection of equipment, including complete packaging lines as well as vertical form fill seal machines, horizontal flow wrappers, and multihead weighers. We also provide our valued customers with auxiliary equipment like packaging line feeders, finished package conveyors, printers, etc.
These machines can be used to package almost all types of products such as powders, granules, liquids, solids, and irregularly shaped and sized products. Our packaging machines have been widely used for applications in foods, pharmacy, household chemicals manufacturing, electronics, hardware fitting, household fittings and other industries.
Mingke has assembled a group of excellent engineers and they enable us to provide customized packaging machines based on customer demands. We employ several electrical programming engineers to program the PLC of the packaging machines and change the program following customer needs. Thanks to several senior mechanical engineers with up to 30 years of industry experience, Mingke is equipped to provide customers with packaging solutions even for specialized products.
During the production of packaging machines, Mingke implements a full-inspection system. In this respect, the operator of the downstream process checks whether the previous operation is qualified and sends back unqualified components. Each packaging machine must run for over a week in the factory and have professional quality control personnel for the final inspection to ensure that every packaging machine is qualified.
Mingke pack is proud to obtain ISO 9001:2008 quality management system certification and all our products have gained CE certification. Mingke pack packaging machines are exported to more than 100 countries including America, Korea, Columbia, Singapore, Malaysia, Thailand, German, Spain, India, etc. In addition, we have established long-term friendly cooperation with many Fortune 500 companies like FLEX, MIDEA, TCL and Samsung's SAEHAN, winning the trust of the global market.
---