Vertical Form Fill Seal Machine, MK-60FBR Packaging Solution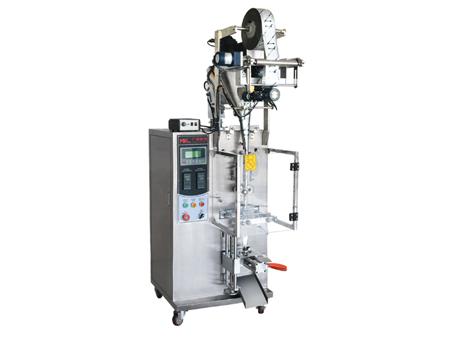 Our MK-60FBR vertical form fill seal machine comes installed with an auger filler for the packaging of powdered products with a mesh below 100 such as milk powder, coffee powder, flour, etc. Optional equipment includes packaging line feeder, finished package conveyor, printer, tear-touch device and so on.
Packaging bag materials
Composite film/ polyethylene, polyester/aluminum foil/ polyethylene, nylon/ polyethylene, tea filter paper, etc.
Bag styles
Parameters
Type: MK-60FBR
Packing speed: 30-60bags/min
Bag size: L:40-160mm W:30-110mm
Measuring range: 0.5-80ml (optional screw feeder depending on the packaging products)
Max film width: 240mm
Sealing type: back seal (round corner)
Power source: 1200W/ 220V、380V/ 50-60Hz


Weight: 280kg
Overall size: 800x700x1800mm
Structural and detail drawings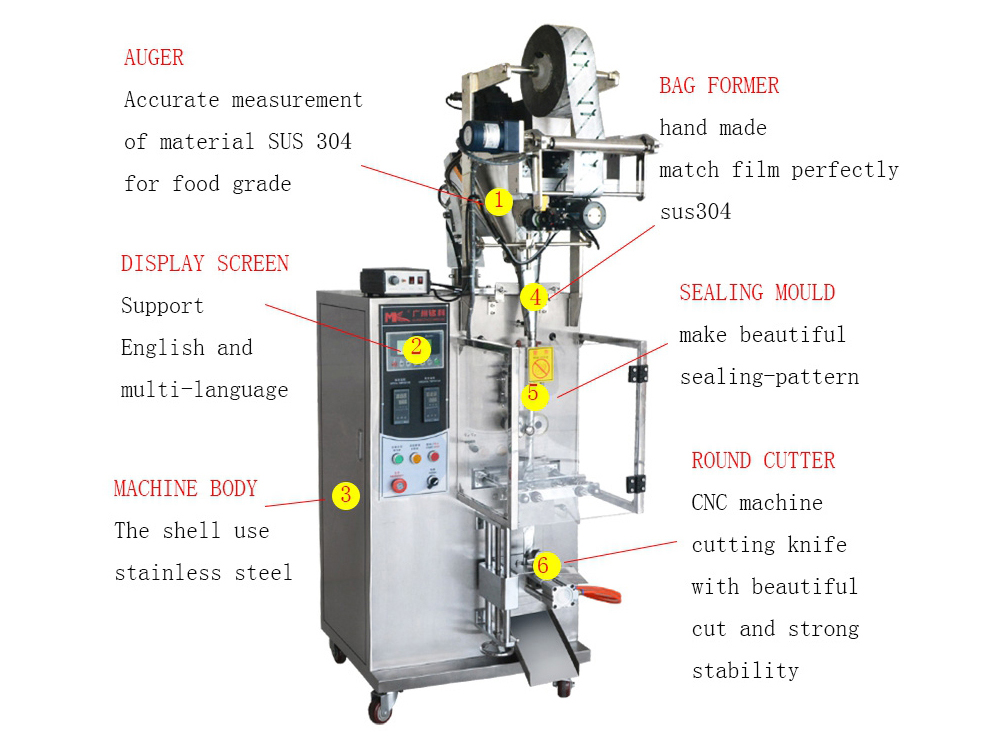 Additional Options
Packaging line feeder
Finished package conveyor
Ribbon printer
Thermal transfer printer